Monte Sereno | Palm Springs
Monte Sereno is a relatively new, gated community in south Palm Springs developed by the Alta Verde Group. These luxurious homes are located just south of the Indian Canyons Golf Resort and on the west side of the Palm Canyon wash. +
Sorry we are experiencing system issues. Please try again.
The embodiment of Palm Springs luxury real estate, Monte Serano prices begin around $1.6 million. Homes include a high level of custom work, and offer all the luxury features high-end, Palm Springs real estate buyers expect.
Eighty-nine lots feature construction with a mid-century modern bent to a contemporary, Spanish Colonial style. This is not a cookie-cutter community; homes and landscaping differ, but its location is intimate, and the ambiance is neighborly.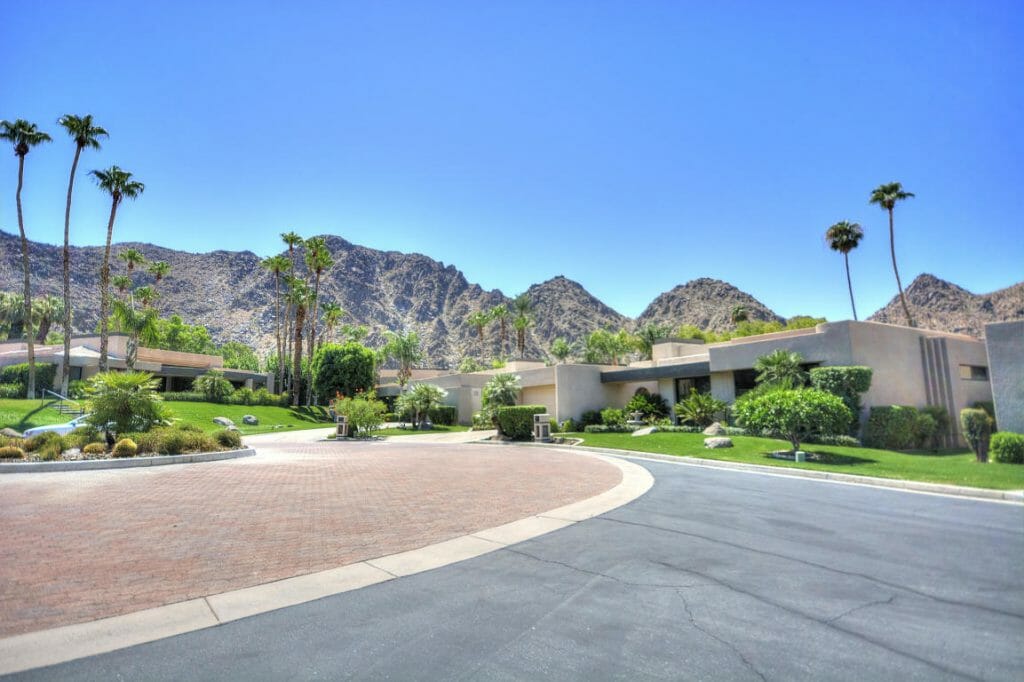 The surrounding environment is a stunner: views of the soaring, granite peaks of the San Jacinto Mountains, beautifully dusted with snow in winter, gleam to the west and south, while the foothills are directly east across the wash, which is usually dry, but becomes a rushing river with enough rain and snow melt.
Hiking the mountains and canyons is at residents' doorstep, while access to world-class golf is provided by a pedestrian walkway that puts residents on the fairways without getting in a car.
For shopping and nightlife, fine dining and lounges, and entertainment, downtown Palm Springs and the Smoketree Shopping Center are just a few minutes away.
Monte Sereno is sited on fee land that is owned.
If you're looking for a home or a condo in this area, contact me and I'll help you find the perfect oasis to call your own. And if you're interested in selling your home or condo in this area, visit my site for a free home evaluation.
Read my blog to find useful information on the greater Palm Springs area. Follow this link to find out more about me.