---
Subdivisions in The Palm Springs Area
The Coachella valley has many active subdivisions and complexes in the greater Palm Springs area that are very desirable and in demand. The main cities in the local area include Bermuda Dunes, Cathedral City, Indian Wells, La Quinta, Palm Desert, Palm Springs, Rancho Mirage, Indio and Desert Hot Springs.
This prime real estate area of prime properties are considered some of the best locations to live in California and is an excellent choice if you want to be a resident of Coachella valley in Riverside County.
The Palm Springs area real estate market has some of the most desirable home styles, including some of the most famous mid-century modern style homes anywhere in Southern California. You'll find many famous homes in the more well known neighborhoods and subdivisions in the area. Contact us to setup a private tour of the real estate for sale in the area.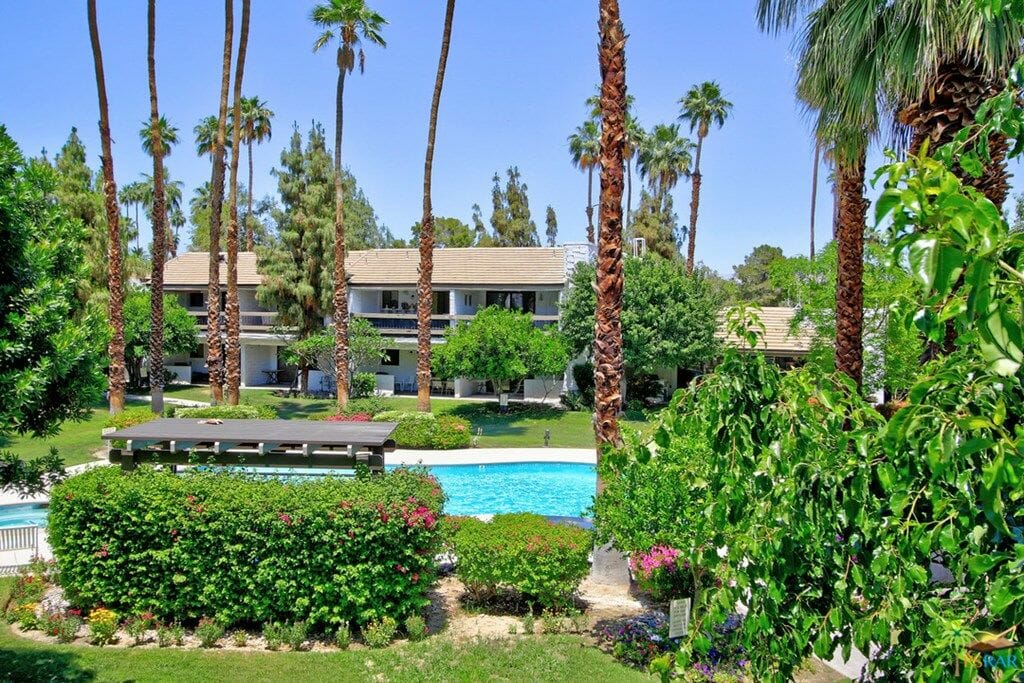 Some of the most recognized in the area are the classic ranch style homes, Spanish villas, Mediterranean style houses, mid-century modern homes & condos, view more home styles here.
On Subdivisions In The Palm Springs Area
People that love the sunshine, love to live in the Palm Springs area.  There are plenty of luxurious homes and condos that they can choose from when they want to find a great place to live.  They can choose from the most beautiful homes on the market in California in the Palm Springs area and they will find that there are plenty of great amenities that come along with their purchase. 
Palm Springs Area Real Estate 
At Palm Springs Area Real Estate, we specialize in helping our clients find just the right place for them to live.  We spend the time that we need getting to know them so that we have a good idea of where they will really fit in.  The Palm Springs area is our specialty and we are making progress all the time as we find great places for our clients to live.  We love what we do and it shows.  In every way, we make our customers know that we are there for them when they want to find a great place to live in Palm Springs.  
Our Subdivisions Are Awesome
We have so many places to show our people when they are looking for something that they can fall in love with within Palm Springs.  They will find that there are places with glorious swimming pools and golfing options.  Anything that they want is what we can provide for them and we are proud of it.  Here are just some of the types of places that we can show them when they are looking for a great place to live:
Luxury Homes
The luxury homes that we can show them are fantastic.  Spacious and gorgeous, they are the best of the best and we can get them one in a short period of time.  Since we specialize in these types of homes, we know what our clients want and we get it for them.
Luxury Condos
Great-looking luxury condos are also an option for many people looking for a great place to live in the Palm Springs area.  These units have great assets that people really appreciate and they are new.  We love to place people in these condos because they are wonderful and the area is so great to live in.  
Spanish Style Homes
Spanish-style homes are another favorite for our clientele.  They love the look of these homes and the interior is perfect for people that love to show their decorating flare.  In these types of homes, they will be able to set a unique and different atmosphere that they can claim all to themselves.  They won't mind the price either because we know what we are doing when we negotiate a deal with the person that is selling it.  Our clients are more than happy when we go to bat for them.  
Mid-Century Homes And Condos
These homes are perfect for lots of our clients that are looking for great places to live.  They can spend their time in their residence alone or they can throw parties that will turn out to be fantastic.  That's because these types of homes and condos are just the right mixture of luxury and practicality that give our people the best choice on the place to live.  
New Homes And Condos
There are also brand new homes and condos in the Palm Springs area.  We are pleased to take our clients to see them and see if they might find just the right place for themselves in one of them.  Our selection is fantastic and we always have more to offer our people so they will feel that they are getting just what they want no matter what that is.  
Some Of Our Subdivisions That Will Pique Your Interest
We love having a lot to offer our clients at our company.  That is why we have plenty of subdivisions that might interest you.  They are complete with all kinds of luxuries and we hope that you will find one that will entice you to the fullest extent. 
Customer Service Is Also Excellent At Our Company
When you have any questions at all, we can help you.  We have an excellent team of people that can assist you with any questions that you have and give you the answers that you need in order to make the most informed decisions ever.  When you experience any kind of difficulty or issue, we will be there to make sure that everything goes in your favor.  We are proud of how we are able to help our clients and get them what they want.  Just contact us when you need us and we will be there because we want you to love living in Palm Springs.  It's just what you thought it would be and better.  
Great Things In Our Subdivisions
You can expect to have the best.  We take pride in knowing that our subdivisions have everything that you can imagine in order to have a great life.  You will enjoy great swimming pools, golf courses, hot tubs, spas, and a lot more.  We are happy to offer you the very best when you take a tour of the properties you want to see.  You will have the privacy that you need in order to make the best decision of your life.  It will make sense for you to contact us as soon as you are thinking of moving to the Palm Springs area so that we can treat you in an awesome way and show you the houses and condos that you have been dreaming about.  We know that will find one that is meant for you.
Prices Are Reasonable
The prices that you will find while you are looking through our inventory for houses and condos are right in line.  Many people are happy with the amount of money that they need to spend for some of the most glamorous places in the whole state.  They know that they are getting what they pay for and they are more than happy that it keeps them within the budget they have set for themselves.  It pays to talk to us because we know what our people want and we have it to offer them.
Experience Matters
At Palm Springs Area Real Estate, we have the experience that matters the most.  We know the area and the places that are prime locations for people to live.  We want to show you around so that you are in love with the area and you want to stay.  It's something that we really believe in and we know that you will find that our finest places are your dream houses.  Bringing you to the one that is right for you is what we are all about.  It isn't just a sale, it's about making our clients as happy as possible and that is what we do on a regular basis.
Happy Clients
Our clients are always happy about what we do for them.  We show them the places that will interest them and make sure that they find one that they can buy.  For lots of reasons, we are the best in the area and we have a great following.  We encourage all people that are thinking of moving to the area to contact us first because we will make sure that they find just the right place for them.  We are always attentive to their needs and we are simply sure that we can accommodate them and get them into the right residence for their needs.  Palm Springs is the place to be and we will make sure that they are able to get into a nice home or condo in a short period of time.
Contacting Palm Springs Area Real Estate
We encourage you to find out more about us and what we can do for you when you are looking for housing in the Palm Springs area.  Contact at 760-641-5689 or you can email us directly here.  When you contact him, you will be able to receive a private tour of the real estate that is available in the area. 
Take a look at our website also at https://palmspringsarea.realestate/subdivisions/ for even more information about some of the places that we have currently on the market.
Moving to Palm Springs may be just what you are looking for.  Make sure that you make Palm Springs Area Real Estate the number one place that you go to for information on the best places to live. 
You will be pleased in so many ways and you will also tell your friends, family members, neighbors, and coworkers about how much you enjoyed your journey to find the best place for you.
Palm Springs Area Subdivisions and Complexes
32 @ Agave
43 Racquet Club
48 Arenas
48 Baristo
64 The Riv
Alejo Vista
Biarritz
Biltmore
Biltmore Colony
Caballeros Estates
Calypso Palms
Camino Del Sol
Canyon C.C. Estados
Canyon Colony West
Canyon Country Club Colony
Canyon Estates
Canyon Granada
Canyon Heights
Canyon Sands
Canyon South 1
Canyon South 2
Canyon South 3
Canyon South 4
Canyon South 5 – Via Isla
Canyon View Condos
Canyon View Estates
Canyon Villas
Canyon Vista Estates
Canyon West Estates
Casa Canyon
Casa De Oro
Casa Sonora
Casa Verde
Casitas Arenas
Catalina Grove
Cathedral Canyon Country Club
Center Court
Club Condominiums
Coco Cabana
Cocotero
Country Club Estates
Deauville
Deepwell Ranch
Desert Arches
Desert Holly
Desert Lanai
Desert Palm Villas
Desert Sun Resort
Diplomat
Esprit
Estados South
Fairways
Firebird Estates
Garden Villas East
Greenhouse East
Hermosa Villas
Indian Canyon Gardens
La Palme
La Siesta Villas
Lantana Lodge
Little Tuscany Compound
Los Pueblos
Merito Manor
Mesquite Canyon Estates
Mesquite Country Club
Mountain Shadows
New Mesquite
Oasis Resort
New Mesquite
Oasis Resort
Ocotillo Lodge
Palermo
Palm Canyon Terrace
Palm Canyon Villas
Palm Oasis
Palm Regency
Palm Springs Country Club
Palm Springs Golf/Tennis Club
Palm Springs Villas
Palm Villas
Palo Fierro Estates
Palomino
Park Imperial North
Park Imperial South
Plaza Villas
Pompeii De Las Palmas
Pueblo Sands
Racquet Club Colony
Racquet Club Garden Villas
Ramon Estados
Ramona Villas
Ranch Club Estados
Rancho El Mirador
Rancho La Paz
Ridgeview
Riviera Gardens
Rimcrest
Rose Garden
Royal Hawaiian
Saddlerock Estates
Saddlerock Gardens
Sagewood
Smoketree Racquet Club
Sophia
St. Baristo
St. Tropez Villas
Sandcastles
Sandcliff
Sandstone Villas
Seven Lakes Country Club
Sierra Madre
Smoketree Court
Summerset Springs
Sundance Resort
Sundance Villas
Sundial Condos
Sunflower
Sunkist Villas
Sunrise Alejo
Sunrise East
Sunrise Oasis
Sunrise Palms
Sunrise Villas
Sunrise Racquet Club
Sunshine Villa
Tahquitz Creek Villas
Tangerine
Tennis Club – 400 West
Tennis Club – 500 West
Tennis Club Condos
Tennis Club – Silver Palm Villas
Terra Vita
The Pointe
Tierra Hermosa
Toluca Palms
Twin Springs
Ventana Del Sol
Versailles
Villa Alegria
Villa Alejo
Villa Caballeros
Villas De Las Flores
Villa De Las Palmas
Village Racquet Club
Villa Riviera
Villa Roma
Village Traditions
Villorrio
Vista Canyon
Waverly Park
Windy Point