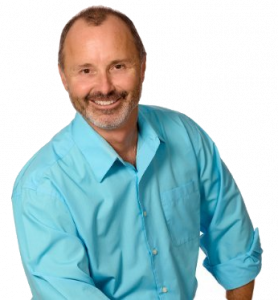 I'm a fifth generation Californian and a proud Palm Springs Realtor®. I grew up in Palo Alto, California during the 1970s in a mid-century modern home designed by Joseph Eichler. I moved to San Francisco after high school to pursue a career as a professional ballet dancer.
In 1986, I moved to New York City and joined American Ballet Theatre, where I danced for six years before I decided to change gears.
I entered Fordham University 1993 and transferred to San Francisco State University in 1994. I received two degrees from SFSU in 1997, one in statistics and the other in economics. After I graduated from SFSU, I worked in several marketing positions, but I soon realized the corporate world wasn't for me.
I went back to school to study photography at San Francisco City College and opened my own photography business in 2005. The economic downturn several years later forced me to close up shop and to reinvent myself one more time.
Given my experience and skill set, plus the fact that I had experience in buying and selling properties over the years, real estate was a natural transition for me.
Why Real Estate?
When I reinvented myself the last time, I had to do some real soul searching. We had moved to Palm Springs without jobs or any kind of social network. I knew my new career was going to be my fourth and I wanted it to be my last career. I knew I had to figure out what new career path I could embark on that would make me happy, that would satisfy me.
After analyzing myself, it came down to three things: I like to help people, I like to solve problems and I like to shop.  When I looked at these things objectively, real estate seemed natural to me. And I was right. I really do like what I'm doing now and I know I can keep being a Realtor as long as I want to continue to work.
Why work with me?
As your Palm Springs Realtor®, you should know that I take my profession seriously. I've taken extra steps in my real estate education to earn several designations of excellence. I'm a Certified Residential Specialist (CRS), Graduate of the Realtor® Institute (GRI), a Seller Representative Specialist (SRS) and an Accredited Buyer's Representative (ABR®).
I use my knowledge and experience to make the process of house hunting easier and more efficient than if you did it all yourself. As your real estate resource, I'll direct you to the best places to find financing, help you navigate the many neighborhoods in Palm Springs and help you determine a realistic wish list that fits your budget.
I strive to keep up on the current housing inventory, so I'll also save you valuable time by finding the properties that best suit your requirements in the shortest time possible. And I'll focus on showing you only the listings that best suit your needs.
It's my job to look after your best interests, and I will do so at no cost to you as a buyer.
And when it comes to negotiating a purchase offer, I'll make sure that you get the best price the market will allow. I'll help you understand contract contingencies and details of the closing process, in addition to handling all the paperwork for you. Essentially, I'm here to represent you throughout the entire buying or selling process, and to make sure that your real estate transaction is a positive experience.
If you're looking for a home or a condo in the Palm Springs area, contact me and I'll help you find the perfect oasis to call your own. And if you're interested in selling your home or condo in this area, visit my site for a free home evaluation. Read my blog to find useful information on the greater Palm Springs area. And follow this link to find out more about me.