What is Italian Style Home?
Italian style home is ornate, gorgeously-gilted, elegant and intended of only the highest excellence fixtures. Italian design is the epitome of luxury. Historically, Renaissance design and architecture dates back to the early 15th Century in Florence, Italy.
This design was dominated by architectural stone columns and elegant baroque stylings. Fast-forward to today's Italian-Style homes, and you will still see amazing craftsmanship and stunning styles, but there seems to be two prominent schools of design that have emerged— Old World Baroque Italian and Modern Italian.
Characteristics
1 – 2 stories
Stylish façade may be symmetrical or asymmetrical, but is always harmonious. Proportion is everything.
Well-adjusted, low-pitched hipped roofs, often of tile. Occasionally, roofs may be flat.
Eaves are generally widely overhanging with decorative brackets.
Masonry exterior is most often stucco, stone, or brick, and in best cases may be completely unadorned.
Entrance is may be slightly recessed or enclosed and emphasized by classical columns or pilasters.
Doors and windows on first floor are often arched, with upper story windows smaller and simpler.
Chimney is simple, rectangular shape; often stuccoed or plastered stone or brick.
Windows are often casements with minimal wood trim.
Design elements include paired French doors, classic arches, and restrained use of wrought iron.
Italian style homes are integrated with their setting, so considerable thought to landscape architecture and gardens was given in equal measure with the house design.
About Italian and Mediterranean Style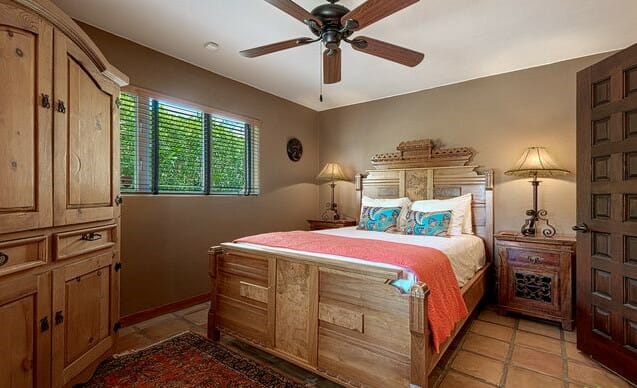 The Italian style, sometimes called Italian Revival, Renaissance, or more ambiguously Mediterranean, was derived in part from the Beaux Arts style architecture popular at the turn of the 20th century. Drawing on classical design principles, the Italian style strove to embody the free-spirit and luxuriousness of the Renaissance.
Italian style has influenced wider European, especially English and by extension American, design sensibilities for centuries. The more pretentious forms seen in mansions and architect-designed homes of wealthy, well-traveled Americans at the end of the 19th century and early 20th became simpler as the decades passed. By the 1920s, the Italian style as it was simply called was described in the 1929 Home Builder's Catalog this way:
The straight walls and simple proportions and the fine sense of balance in Italian home architecture show the observance of classic principle.
The Italian home has many practical as well as aesthetic advantages. The floor plan is not forced into a rectangle, nor do the windows have to be placed in a regular position. Stucco is often used, but stone, brick and concrete blocks can be employed equally well and with splendid results. The style is economic, regardless of material used, because of its exceedingly simple lines."
During the 1920s in particular, Americans became much more familiar with the various styles and architectural influences. Numerous publications, including builder's plan books, described in text and illustration the hallmarks of each style. In American Builder, the key points made about Italian style were that proportion and simplicity would determine the success of the design. Less was definitely more and where more was to be considered it should be in the setting, landscaping, and gardens surrounding the house.
6
Beds
7 | 1
Baths
9,200
SqFt
4
Beds
6 | 1
Baths
7,853
SqFt
7
Beds
5 | 2
Baths
6,770
SqFt
4
Beds
2 | 1
Baths
4,278
SqFt
©2022 DMLS/CRMLS. All Rights Reserved.
IDX information is provided exclusively for consumers' personal, non-commercial use and may not be used for any purpose other than to identify prospective properties consumers may be interested in purchasing. All data is deemed reliable but is not guaranteed accurate. Source MLSs include CRMLS.
DMLS/CRMLS data last updated at September 9, 2022 12:34 PM PT